Hybridge® Full Mouth Restorations
Hybridge® Full Mouth Restorations
Hybridge implant-supported restorations permanently replace all the teeth on either your upper or lower jaw, or on both jaws. Schedule your consultation at our Jackson, MS office to see if this is the tooth replacement option for you.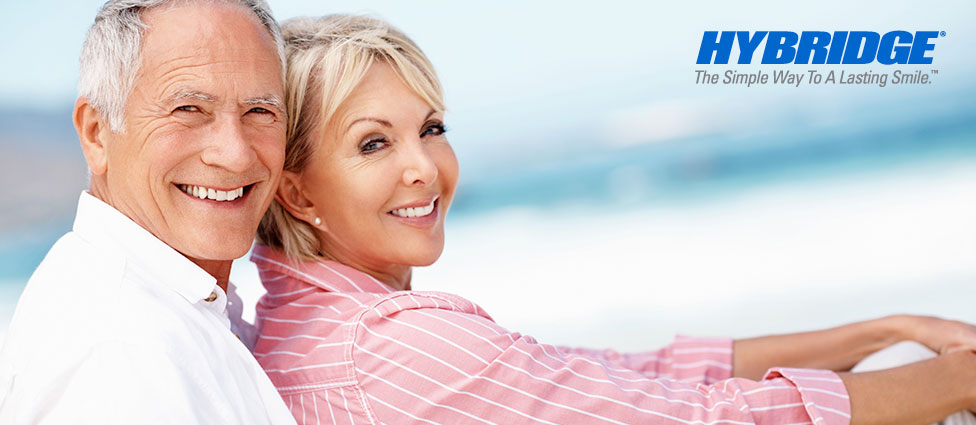 Charlaine's Hybridge Story
Why choose Hybridge® implant-supported restorations?
Hybridge® dental implant restorations are high quality and are made to the highest standards of precision and craftsmanship, right here in the USA.

They are cost effective. Hybridge restorations are less expensive than bridgework.

Hybridge restorations are a dependable choice that are designed to be both durable and long-lasting, while maintaining optimal esthetics. 

Hybridge restorations are permanently secured by dental implants. You will feel confident knowing you can eat and speak without shifting.
They preserve your jawbone. Hybridge dental implants help prevent bone loss and preserves the appearance and function of your jaws.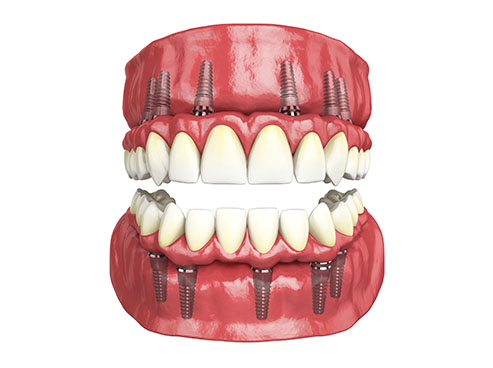 Here's how Hybridge® full mouth restoration works:
The Hybridge Full Arch is designed to match the contours of your mouth and is created from modern materials to resemble natural teeth almost perfectly.
The process begins with the placement of five or six dental implants to support the Hybridge restoration. While the implants are healing, the Hybridge Laboratory will produce your Hybridge Full Arch and you're never without teeth in the process. Once it's ready, we'll attach the arch to the implants and you can enjoy your brand-new smile!
Click here to learn more on how you can get a new smile with a Hybridge® Full Mouth Restoration